Dehydrated or Dry Skin…… Do you know the difference?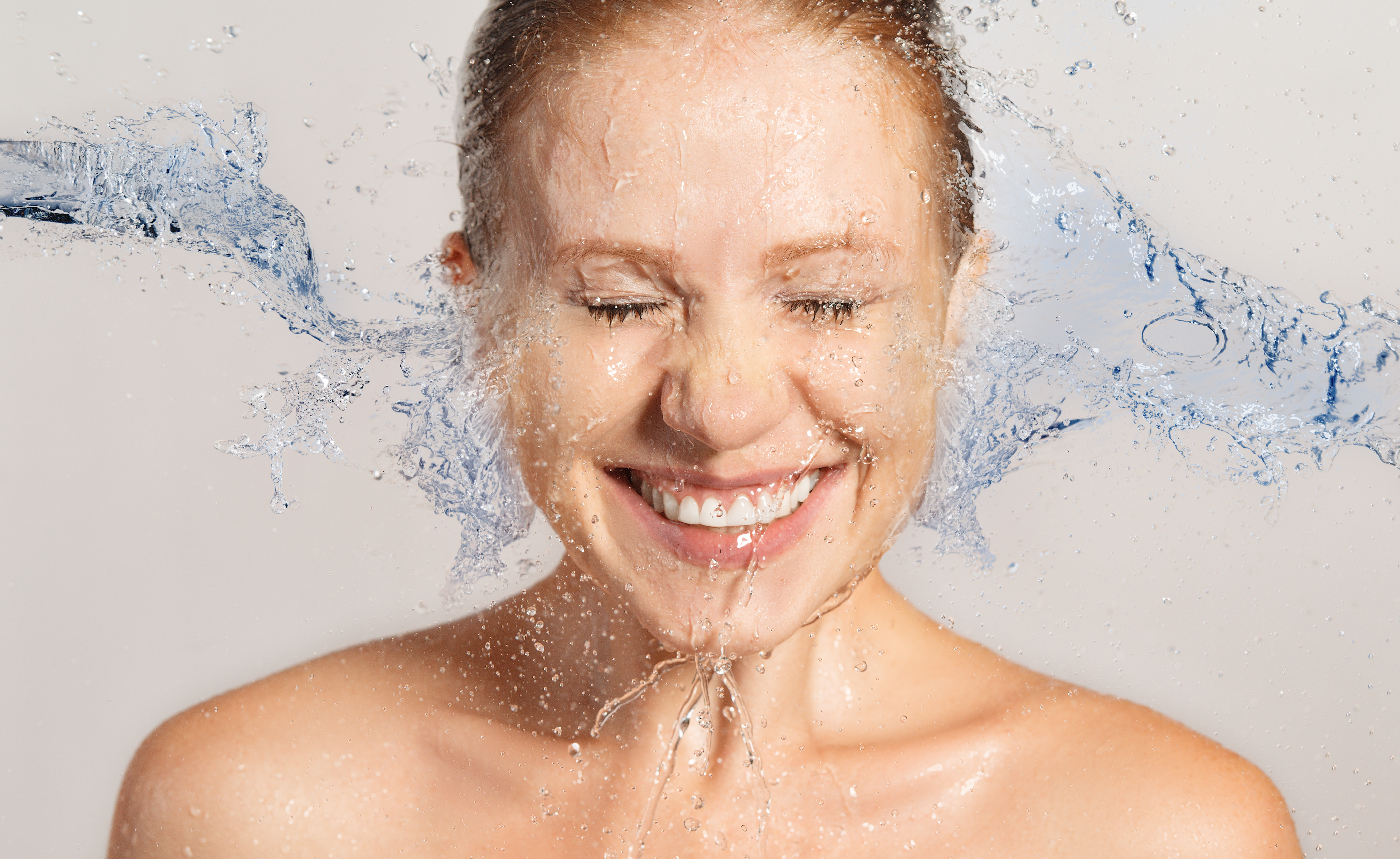 One of the most common misconceptions about skin is that dry skin and dehydrated skin are two of the same. But actually, this couldn't be further from the truth. How can you address and treat your skin effectively if you don't fully understand your skin type, possible flare-ups, triggers and appropriate skin treatments?
Here's all you need to know about dehydrated skin and how to treat it.
What is dehydrated skin?
You will be relieved to know dehydrated skin is in fact a skin condition and not a skin type as many believe. This means that dehydrated skin is temporary and with the correct skin care and treatments will improve, reduce and in most cases disappear altogether.
Dehydrated skin develops due to a lack of water not oil, therefore it is not just a concern for those who suffer with dry skin, it can affect all skins including oily skins.
There are several signs of dehydrated skin, these include:
Tight, itchy skin
Dark under-eye circles
Lacklustre complexion
Sunken eyes
Sensitivity
Congestion
Inflammation
Increase in fine lines and surface wrinkles
What are the causes of Dehydrated Skin?
Dehydrated skin occurs as it's Hydro-Lipid shield is weakened, so the skin structure is lacking in water. There are many triggers and factors which contribute to this H2O deficiency and the majority of them are due to environmental changes, personal and lifestyle choices. So the good news is most of these can be reduced and the symptoms of dehydrated skin minimalised. The most significant causes are:
UVA exposure
Hard water /Limescale
Natural ageing
Air conditioning
Central heating
Cold weather
Alcohol
Insufficient water
Poor diet
Caffeine
Smoking
As you can see from the list above, subconsciously we are probably exposing ourselves to these detrimental elements on a daily basis. However, they are within our control, so with a few simple lifestyle, diet and skincare changes these sometimes uncomfortable and annoying visible signs of dehydrated skin can be improved.
How To Treat Dehydrated Skin:
Wave goodbye to lacklustre, dehydrated skin and hello to a glowing, hydrated complexion.
Slurp , Slurp, Slurp!
Most of us know for that all-important flawless skin (and general health and wellbeing), we need to drink more water. Drinking plenty of water will help to flush out nasty toxins which naturally build up within our bodies and can hinder the absorption of essential vitamins, minerals and nutrients that are vital for healthy skin. Water is also vital for stimulating and generating new cells, so simply increasing your water consumption will in-turn promote new healthy skin, hair and nail cells.
Our skin is the largest organ in our bodies and the organ that is more likely to be exposed to harmful elements more frequently. So reducing alcohol, stopping smoking, minimising UVA exposure and making sure we have a well-balanced diet, rich in good fats and essential vitamins will be significant in the quest for beautiful skin. These simple 'common sense' recommendations can easily be implemented into our daily lives…… as the saying goes 'every little helps'.
Moisturise, Moisturise, Moisturise!
To treat any skin condition and maintain healthy radiant skin it is crucial to use a skin care range which contains highly active, premium quality ingredients, specifically developed to treat your individual skin care needs.
Using skin care products which contain medium- high level of Hyaluronic Acid will help to improve the appearance of dehydration, leaving the skin visibly smoother, plumper, nourished and more resilient.
Environ have a variety of products which work wonders for dehydrated skin. Their Focus Care Moisture+ HA Intensive Hydrating Serum is our go-to product if your skin is in need of a little hydration. This silky lightweight serum contains Hyaluronic Acid, which boosts hydration levels, plumps and smooths dehydration lines. Suitable for all skin types, especially dehydrated or winter skins.
Did you know…… Hyaluronic Acid hold up to 1000 times it's own weight in water!
Environ's Vita-Antioxidant Hydrating Capsules offer a powerful blend of Antioxidants and Vitamin A (Retinol) which will energise, brighten, tighten and hydrate the skin. We love these dinky capsules of hydration, they are like a little drink for your skin. Perfect to use during winter months, great to use the 'morning after the night before' and would also benefit Brides before their big day…..or for anyone attending a special event.
Topical skin care such as creams and lotions only treat 20% of the skin and are therefore only supporting your existing skin concerns. So it is absolutely vital to care for the remaining 80% of your skin and the most effective way of doing so is by treating your skin from the inside out!
In an ideal world we would get all the vitamins, minerals and nutrients we need for healthy skin from our diet. However, with the ever increasing busy lives we lead we often neglect ourselves and this is why it is so important to support our diets and lifestyles with high quality health and welbeing supplements.
The Advanced Nutrition Programme offer a premium, high grade supplement, specifically formulated to address dehydrated skin. The new Skin Moisture Lock supplement combines Hyaluronic Acid with gluten free wheat ceramides to help hydrate and nourish the skin from the inside. The Hyaluronic Acid helps to lock, hold and bind skin moisture for a dewy, radiant complexion. The Wheat Ceramides waterproof the skin and maintain the skins water-retention capacity. (Studies show that using Skin Moisture Lock over a 12 week period skin hydration increased by 64% and wrinkle depth improved by 28% ).
For an extra anti-ageing hydration boost during the winter months you can cocktail Skin Moisture Lock with ANP's Skin Omegas+.
If you would like to know more about Dehydrated Skin and how best to treat it, please visit our Environ Facial page and online skin care shop. Or alternatively if you are local to the Leeds area, please feel free to contact us at the salon and arrange your FREE up to date skin analysis.