Environ Facials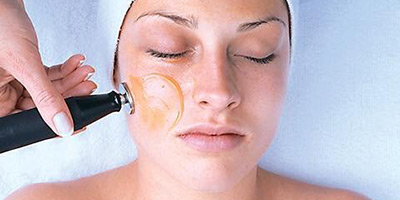 Did you know: 1 x Environ facial is the equivalent to 77 hours of a more traditional hands on facial!
Environ skin care and professional in-salon treatments have been developed by South African plastic surgeon, Dr Des Fernandes to combat a full spectrum of skin concerns. The prescriptive home care and skin treatments contain highly active ingredients such as Vitamin A, Vita-Peptides and protective Antioxidants, which are scientifically proven to address environmental and physical ageing of the skin.
The unique Environ Step Up System delivers Vitamin A in increasing levels for effective, optimal results. All Environ facials use the highest quality ingredients, Vitamin A, C and E, peptides and antioxidants. All of which are vital to repair, maintain and promote healthy skin. All the Environ facials available at Pout Beauty are tailor made to your own individual skin type and concerns and they are highly effective in treating the following skin concerns: Ageing, Pigmentation, Lines and Wrinkles, Scarring, Textural Skin, Uneven Skin Tones, Oily Skin, Acne and Breakout Skin, Dry or Dehydrated Skin, Sensitive Skin, Dull, Lacklustre Complexions, High Colour, etc.
Whatever your skin concern or skin type there is an Environ treatment to suit you.
(If you have a serious health or medical condition please contact the salon prior to booking your Environ treatment, so we can discuss the most appropriate facial for you).