Clarins Facials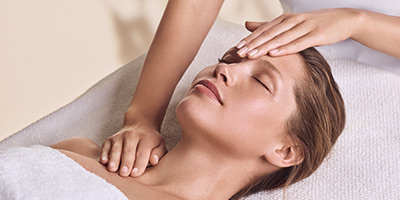 The New & Improved selection of Clarins treatments infuse over 65years of professional experience into every single treatment. Offering visible results and an unrivalled sensorial spa experience.
If there's one thing Clarins know, it's that harnessing the power of science, nature and massage simultaneously, gives you an experience unlike any
other.
These brand-new facials have been meticulously created using highly concentrated plant extracts, combined with the latest advances in science to deliver effective, long lasting, visible results.
Whether you are looking to tackle signs of ageing, brighten a dull, lacklustre complexion, reduce breakouts, or improve loss of elasticity we have the perfect, tailor-made facial for you. No matter your age, gender or skin type, the plant enriched formulas and personalised massage movements, mean that your skin will always be in the best hands.
Our Clarins treatments aren't just designed to be a blissfully relaxing, sensorial experiences, they're also designed to work, to deliver long lasting and proven results for your skin.

Book today and feel the difference for yourself.